Newark Airport Parking
At E-ZWay Long-Term Parking at (EWR) Newark Airport, we know that traveling can be stressful and hectic at times. That's why do everything we can to help make both the beginning and end of your trip as easy and hassle-free as possible. From the moment you pull into our conveniently located off-site airport parking facility to the moment you leave, you'll be assisted by a friendly a member of our staff to ensure that you have a positive experience. We're committed to making sure your travel, whether for business or pleasure, is handled in a courteous and timely manner.
Airport Parking at E-Z Way Parking Made Simple

Fast Check-In
Closest parking lot to airport entrance

Luggage Assistance
FREE full assistance with your luggage

Fast Response
24 hour / 365 days per year service

Top Security
SECURE fenced, lighted, video and patrolled facility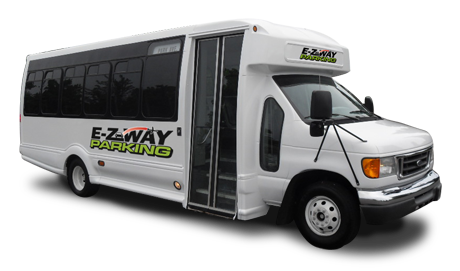 Free shuttle transportation to & from the airport
Shuttle service is provided 24 hours a day to and from the airport. Our shuttle drivers will be there waiting to help you with your bags. Just call 908-994-1999.